Florida fun is in season all year long. Some may be surprised, but many have discovered the mild panhandle climate offers the perfect opportunity to enjoy a variety of activities in winter. Whether on a weekend road trip or a day trip from one of the popular winter beach resorts, travelers can get away and get excited about the unique opportunities for adventure here. Scenic beauty, history and culture are all here to explore, just off Interstate 10, throughout the counties of the panhandle.
Here are the top five don't-miss winter activities for those who want to explore the surprising variety of adventures to be found in Northwest Florida.
Shelling is a favorite winter activity along the beaches here and there is no better spot than St. George Island. From the pristine shores of St. George State Park (1900 E. Gulf Beach Drive, St. George Island, Florida 32328), the shelling is exceptional. The park is a popular destination for beach goers who want to avoid the crowds as well as for birdwatchers, hikers and anglers. To the west, Shell Island is part of St. Andrews State Park (4607 State Park Lane, Panama City Beach, Florida 32408) and is just off the mainland near Panama City Beach. Access to this unspoiled island is available via the Shell Island Shuttle (4607 State Park Circle, Panama City, Florida 32408) and the Shell Island Express Ferry (5550 N. Lagoon Drive, Panama City Beach, Florida 32408), as well as via boat rentals. The miles of undeveloped beaches on these barrier islands provide the perfect setting, with the blue waters and sugar-white beaches of the Gulf as well as the trails, marshes and pine forests with views of the bays.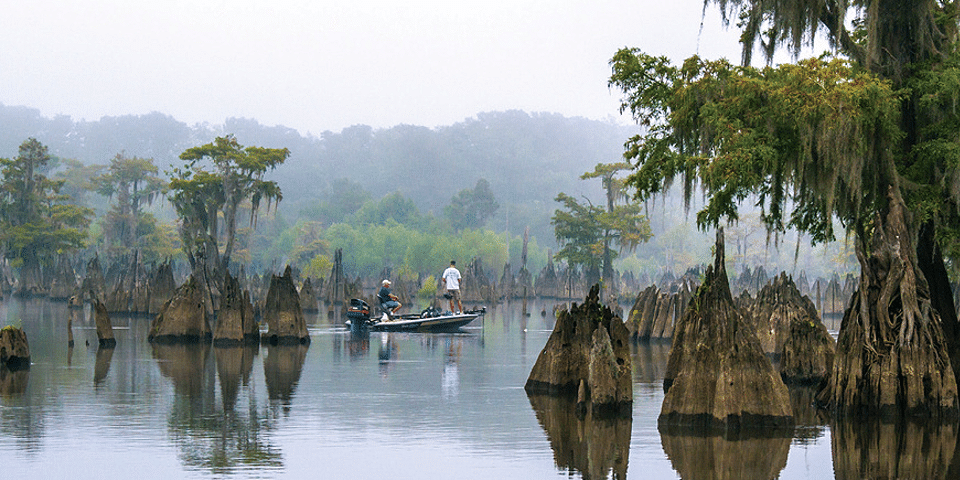 Taking a scenic drive along the Spanish Heritage Trail offers a half-day tour of 150 miles of beautiful Northwest Florida scenery. Along the way, 11 sites important to Jackson County's Spanish Colonial history can be explored. Tour information is available at the historic Russ House and Visitor Center (4318 Lafayette Street, Marianna, Florida 32446). Closer to the coast, a drive along Scenic 30-A is is filled with a mix of old and new as the timeless landscape is the setting for unique planned neighborhoods. This route connects four state parks, 27 miles of greenway trails, 11 rare coastal dune lakes and 16 beach communities. In Franklin County, visitors can travel Florida's Big Bend National Scenic Byway. A state and nationally designated 220-mile scenic drive, the byway traverses beautiful coastal and forested areas of the region.
A visit to Seacrest Wolf Preserve (3449 Bonnett Pond Road, Chipley, Florida 32428) offers a unique experience, not just in Florida but in the entire country. Seacrest is currently the largest wolf preserve in the continental United States and is dedicated to providing a safe, humane habitat for displaced wolves. Here, visitors have a rare opportunity to walk through natural habitats that are home to Gray, Arctic and British Columbian wolves. This hands-on experience aims to spread understanding and tolerance of these beautiful animals. Seacrest offers regularly scheduled wolf encounters, private tours and limited camping opportunities.
Hiking is a great way to explore the parks and preserves of this region and the variety will surely surprise! Falling Waters State Park (1130 State Park Road, Chipley, Florida 32428) is the site of a 73-foot waterfall, flowing into a 100-foot-deep sinkhole. The park comprises 173-acres and features three nature trails. At Ponce de Leon State Park(2860 State Park Road, Ponce de Leon Springs, Florida 32455) visitors can take a leisurely walk along two nature trails or join in a seasonal guided tour through a lush, hardwood forest and learn about the local ecology and wildlife. Florida Caverns State Park (3345 Caverns Road, Marianna, Florida 32446) is the only Florida State Park to offer public cave tours. An amazing array of natural formations are on display, including stalactites, stalagmites, soda straws, flowstones and draperies. These parks all offer access for camping, swimming, fishing, picnicking, canoeing, boating, hiking and bicycling, as well. Vortex Springs (1517 Vortex Spring Lane, Ponce de Leon, Florida 32455), while better known as one of the largest diving facilities in the state, also has nature trails to explore on land. The watery playground is 420 acres of crystal-clear water that maintains a year-round temperature of 68 degrees, for those looking for winter water exploits.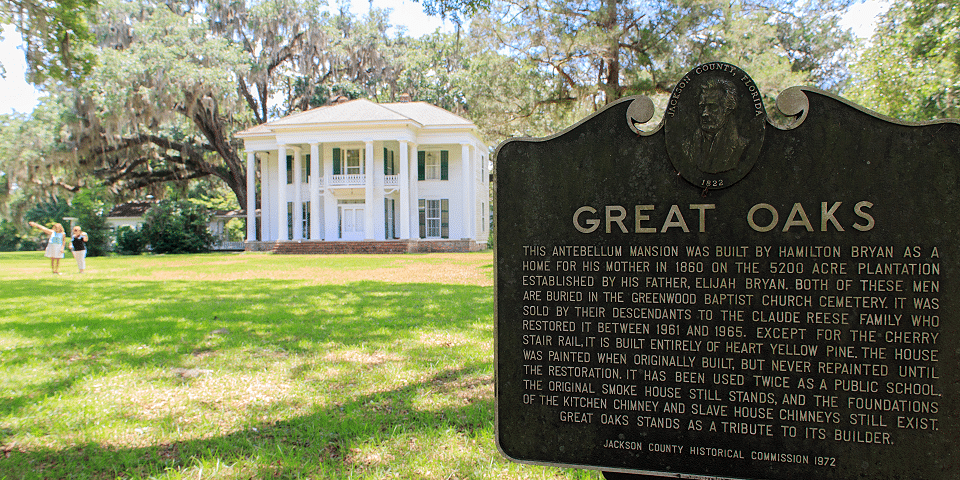 The history of this northwest Florida region is fascinating. Many of the classic downtowns have designated historic districts which preserve windows into the past and offer excellent opportunities to step back into an earlier time. The City of Apalachicola has been recognized as one of a "Dozen Distinctive Destinations" by the National Trust for Historic Preservation and its Apalachicola Historic District boasts more than 200 historically significant structures. Marianna is one of the oldest settlements in the region and was labeled by some as "Florida's Alamo." Quincy has a rich history as a tobacco town and as home to "Coca-Cola millionaires." There is also the eclectic architecture of Chipley and the preserved landmarks of Havana, dubbed by some the "Southeast's Art and Antique Capital." The many stories of this region come to life in the homes, churches, monuments and documents preserved throughout these communities.
It's easy to see why exploring Northwest Florida is year-round adventure. While the coastal beaches and inland waterways are popular for many, others have found winter to be the perfect time to explore the attractions, trails and scenic beauty of the region. Details on these activities, as well as links to lodging and dining listings, can be found online at ExploreNWFlorida.com.
---
On the road? Why not take us with you. All our websites are mobile-friendly. Visit our growing family of exit guides: I-4 Exit Guide, I-5 Exit Guide, I-10 Exit Guide, I-75 Exit Guide, and I-95 Exit Guide. Detailed exit service listings… discount lodging, camping, food, gas and more for every exit along the way!