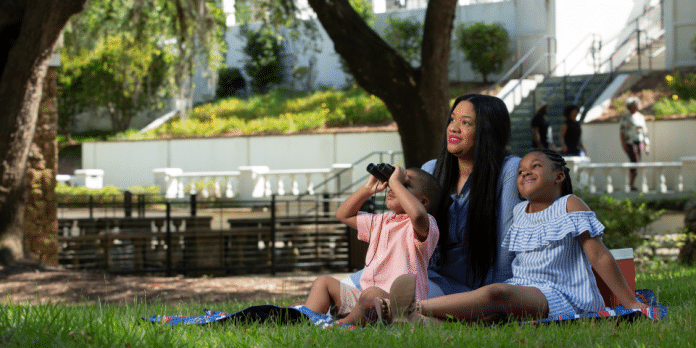 Finding adventure and fun sprinkled with a little heritage and culture is the recipe for perfect weekend getaways in one of the Peach State's most prized communities
Southwest Georgia offers genuine Southern experiences along with some unique-to-Georgia activities attracting visitors traveling through the state. Locals and visitors alike enjoy great food, outdoor fun, boutique and specialty shopping as well as a nice dose of history. Situated an hour from I-10 and about 45 minutes from I-75, Albany is just perfect for a weekend getaway that won't break the bank.
Accommodations
All well-planned trips begin with finding a good place for your evenings of rest. Everyone seems to have a favorite flagship hotel and chances are you'll find one of yours in Albany. From Hampton Inn and Hilton Garden Inn to Courtyard by Marriott and TownePlace Suites Albany, there are great options for couples, families and even single travelers. If you want to add a more local lodging experience to your getaway, look at a first-class boutique-style inn.
Merry Acres Inn was built in 1952, features 110 rooms and is a lovely historic inn that offers a prized proximity to the heart of the city along with beautifully renovated spaces that create the ambiance of a bed and breakfast. Fabulous amenities are plentiful and second only to genuine hospitality and sweet Southern charm. Also, drop in at the Manor House Pub at Merry Acres for good eats and drinks. (Note that Merry Acres Inn has a shuttle available for transportation to area restaurants.)
Restaurants
Albany's oldest family-owned and -operated eatery is a fantastic place to fuel up for a day of exploring, but be warned: Pearly's Famous Country Cookin' is known to have lines waiting for a taste of this scrumptiousness. Southern favorites you can sink your teeth into include blueberry pancakes and cathead biscuits with gravy along with a morning cup of Joe. Pearly's is equally delicious for lunchtime with a good handle on the meat and three possibilities.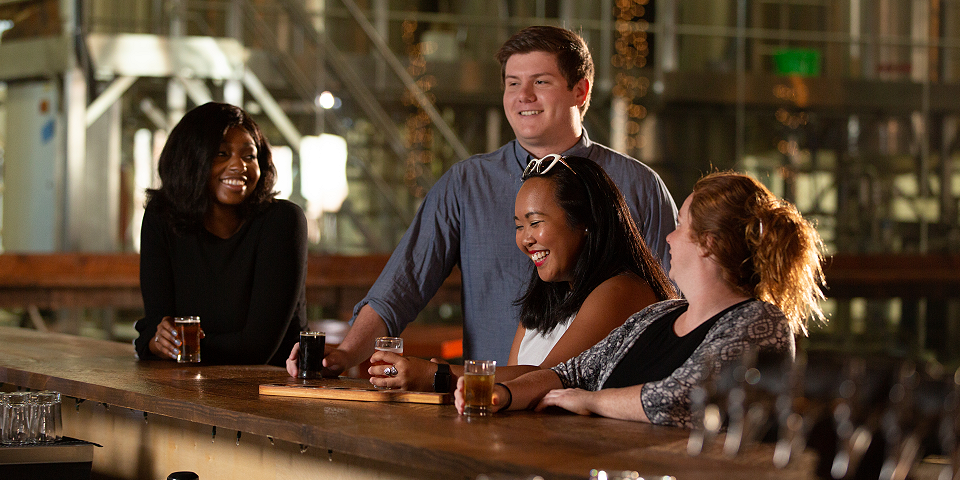 Pizza anyone? Families will especially appreciate Harvest Moon for go-to meals that satisfy everyone in the group. Drop by for a hearty slice of famous Harvest Pie pizza complete with pesto, grilled eggplant, Portobello mushrooms, tomatoes, tri-colored peppers, spinach and two kinds of cheese. Pair your pie with a craft beer and leave with a smile on your face. An additional family dining possibility is Blackbeard's Bar-B-Que with pulled pork, fresh seafood, seasoned fries, salads and more. Super hungry? Check out the Captain's Platter!
Celebrating a special occasion? Choose The Flint Albany Georgia, aptly named for its situation alongside the Flint River, and serving succulent Southern fare like fresh seafood sensations of Stuffed Flounder and Fried Catfish. Also, Henry Campbell's Steakhouse is a snazzy place to enjoy a special evening meal with an extensive wine list and spectacular entrees the likes of Chilean Sea Bass, Ribeyes and Filets.
Adventure aplenty
Malls, boutiques and specialty shops provide more than ample amounts of shopping, but for a look at what makes Albany unique, you'll want to take it outside where a moderate climate makes it pleasant almost year-round.
Boating and fishing enthusiasts will find many hours of happiness on the water. The Kinchafoonee and Muckalee Creeks flow into the Flint River at Lake Chehaw contributing to the 1400-acre lake perfect for water recreation. Golf courses are strewn throughout the area and marksmen take aim at an array of hunting plantations. Opportunities are truly endless.
Family experiences are amazing and begin with places like Chehaw Park where more than 700 acres are filled with fun! There is a 100-acre zoo that houses over 230 animals from cheetahs, black rhinoceroses to meerkats, alligators and more. Additionally, Chehaw is home to one of the state's largest play parks, offers animal programs and feedings, a BMX track, R/C car track, bike trails, 18-hole disc golf course, camping and hiking. It's a great place for families to meander through Albany's outdoor scene.
Radium Springs Gardens is a one of Georgia's Seven Natural Wonders (and the state's largest natural spring) pumping some 70,000 gallons per minute of clear underground cave water checking in at a crisp 68 degrees. This is the place to take a relaxing stroll through the courtyard, take a gander at the foliage-draped hillocks and visit the gardens and gazebos.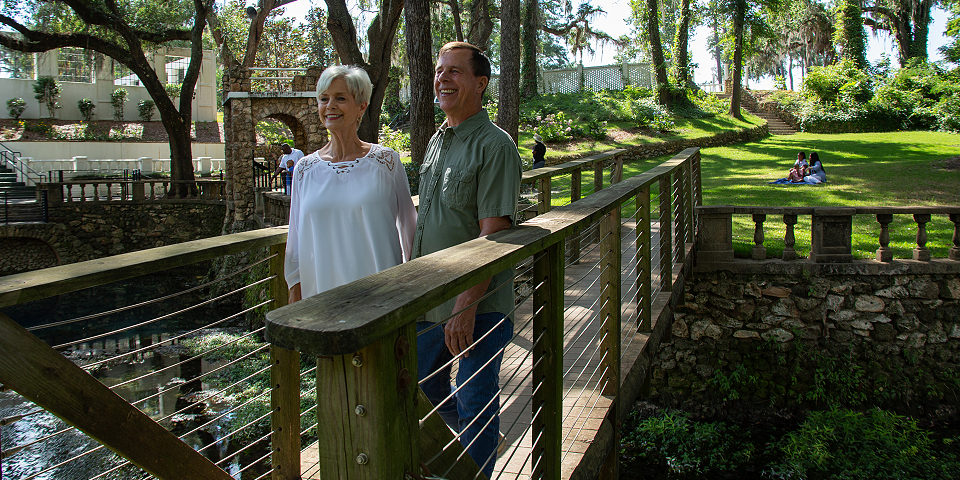 Albany native and beloved soul musician Ray Charles is honored with a life-size sculpture situated at a Baby Grand piano on a rotating pedestal in the center of Ray Charles Plaza. Sweet, familiar melodies play on a timer while water flows over the pedestal spilling into a reflecting pool. It's a free concert that can be enjoyed from the comfort of a piano key bench, but more than that, it's music best experienced in Albany.
The Flint RiverQuarium is a phenomenal adventure following Flint River's incredible 350-mile journey all the way to the Gulf of Mexico with a look at the 175,000-gallon Blue Hole, one of only a few open-air aquariums across the globe. Get a view of Southwest Georgia's cryptic underwater creation with over 100 species of fish, alligators, turtles and other marine life. Don't miss a look at Cypress Pond Aviary where more than 30 indigenous (to Flint River watershed) birds make their home. Look for special events like dive shows and alligator feedings for over-the-top excitement.
A plethora of history, science and cultural enrichments await at Thronateeska Heritage Center with a strong supporting cast of Wetherbee Planetarium, the Georgia Museum of Surveying and Mapping, local science and history museums including interactive exhibits, a railway with model train exhibit/display as well as the South Georgia Archives. Visit Thronateeska Heritage Center on the last brick street in Albany and see the historic Fryer-Merritt House (built in the 1800s) that now plays host to business offices for the Center. This is also where one of the state's oldest train depots resides.
For a wonderful weekend getaway in Southwest Georgia, choose Albany (named for the capital city of New York) where the great outdoors is the biggest showstopper, shopping and dining are abundant, and history couples with culture for authentic stories of the Old South. For more information on Albany, head over to VisitAlbanyGA.com. 
---
On the road? Why not take us with you. All our websites are mobile-friendly. Visit our growing family of exit guides: I-4 Exit Guide, I-5 Exit Guide, I-10 Exit Guide, I-75 Exit Guide, and I-95 Exit Guide. Detailed exit service listings… discount lodging, camping, food, gas and more for every exit along the way!