What makes Junction, Texas a great overnight stop? Consider this… you've traveled all day, you're tired, hungry, the kids are wired… you get the picture. What you really need right about then is that perfect overnight stop… an exit where you feel safe and comfortable… an exit with a good mix of accommodations and a variety of eating places… not just fast food. And, maybe a little shopping later before you get back to the motel. The next morning you can gas up nearby and head out. Everything you need conveniently located right off the exit! That's a great overnight stop!
About Junction, Texas…
Junction, Texas… more specifically I-10 exit 456 is the midway point of Interstate 10. It's halfway between Los Angeles, California and Jacksonville, Florida. There really isn't too much east or west of Junction in the way of services, so this makes for a great overnight stopover if you're planning on making that trip in two days.
This is the heart of the Texas Hill Country, known for its beautiful natural scenery, outdoor recreational activities, and historical landmarks.
One of the most popular attractions in Junction is the South Llano River State Park, which offers hiking, swimming, tubing, fishing, and camping opportunities. Visitors can also explore the local caves, including the impressive Kickapoo Caverns State Park.
For history buffs, Junction has several notable landmarks, including the Kimble County Historical Museum and the Fort McKavett State Historic Site. The latter was a frontier military fort built in the mid-1800s that played a significant role in protecting settlers during the Texas Indian Wars.
Junction also hosts several annual events, including the Kimble County Wildflower Celebration, which takes place in the spring when the wildflowers are in full bloom, and the Kimble Kow Kick, a rodeo and fair held in August.
Junction is a charming destination that offers a variety of activities for nature lovers, history enthusiasts, and those seeking a relaxing escape from the city.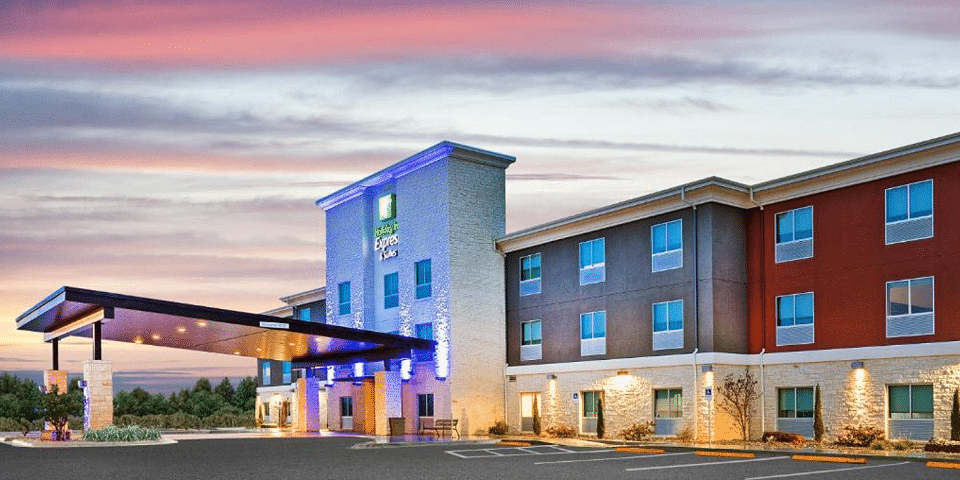 Places to Stay in Junction, Texas…
Considering the remote location of this part of Texas, there are a respectable number of places to stay at this I-10 exit. You'll find these lodging choices here:
Best Western Dos Rios
Hill Country Inn & Suites
Holiday Inn Express & Suites
Rodeway Inn
Reserve Your Room Now! Junction Area Hotels
Places to Eat in Junction, Texas…
Some good food choices here. From national fast-food chains to local favorites, you should be able to find just what you're looking for at this Junction, Texas I-10 exit. Your choices include:
Amigo's Restaurant
Cinnabon
Cooper's Bar-B-Q & Grill
Cowboy Grill
Dairy Queen
McDonald's
PJ Fresh Marketplace
Sonic Drive-In
Subway
Tia Nina's Mexican Cafe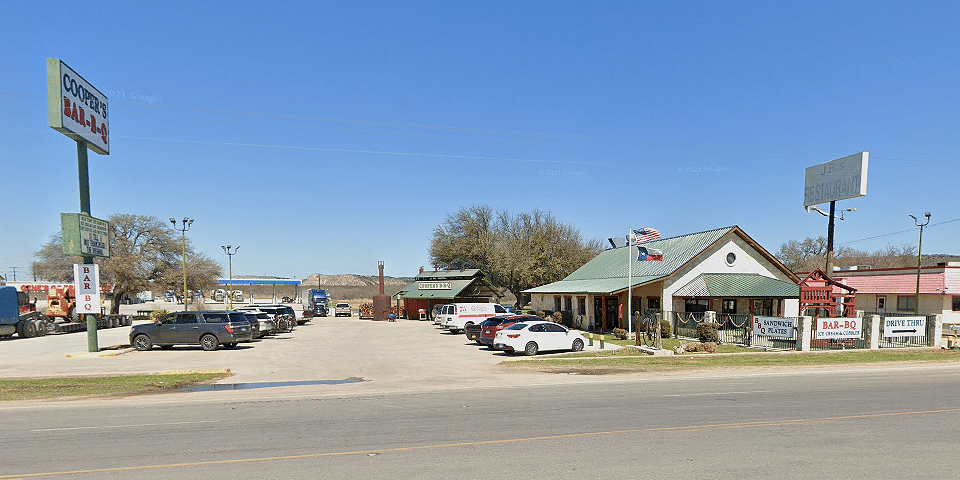 Places to Shop in Junction, Texas...
Kimble Country Market
Roady's Timewise Food Store
Spurs Liquor
Gas Up and Head Out…
Junction, Texas is a major stop for commercial truck drivers and has a respectable number of discount gas stations… and lower prices. You'll find the following stations here:
Alon
Chevron
Exxon
Pilot Travel Center
Phillips 66
Shell
---
The I-10 Exit Guide is the Internet's largest and most complete website dedicated to Interstate 10 travelers. Find detailed exit service listings… lodging, camping, food, gas and more for every exit from California to Florida!
On the road? Why not take us with you. The I-10 Exit Guide is mobile-friendly and totally FREE. No App Required.
Traveling another route? Visit our growing family of exit guides:  I-4 Exit Guide, I-5 Exit Guide, I-10 Exit Guide, I-75 Exit Guide, I-80 Exit Guide and I-95 Exit Guide. Detailed exit service listings… discount lodging, camping, food, gas and more for every exit along the way!