Mobile, Alabama at a Glance
Welcome fellow traveler, to the charming city of Mobile, Alabama! Located on the Gulf Coast, Mobile is a hidden gem for tourists seeking a blend of history, culture, and southern hospitality.
Mobile History:
Mobile boasts a rich history that dates back to its founding in 1702. Immerse yourself in the past as you stroll through the historic downtown streets adorned with preserved 19th-century architecture. Don't miss the Mobile Carnival Museum, where you can learn about the city's unique Mardi Gras traditions, which predate the more famous celebrations in New Orleans.
Culinary Delights:
The city's culinary scene is a treat for your taste buds. Dive into a plate of Gulf Coast seafood at local eateries – their signature dish, Mobile Bay oysters, is a must-try. For a taste of classic Southern comfort food, savor crispy fried chicken, collard greens, and thesweetest iced tea you've ever had.
Nature's Bounty:
If you're an outdoor enthusiast, Mobile's natural beauty won't disappoint. Spend a day basking in the sun on Gulf Shores Beach, where sugar-white sands meet emerald waters. Take a leisurely drive along the Alabama Coastal Connection to marvel at the breathtaking Gulf of Mexico views.
Cultural Gems:
Discover Mobile's cultural treasures, such as the USS Alabama Battleship Memorial Park, home to the historic USS Alabama battleship and the submarine USS Drum. The Mobile Museum of Art boasts an impressive collection spanning various eras and cultures.
Festivals Galore:
Mobile loves to celebrate! Mardi Gras is a highlight, with parades, intricate costumes, and a lively atmosphere. Throughout the year, the city hosts various festivals and events, offering something for everyone.
Southern Hospitality:
One thing you'll remember about Mobile is the warmth of its people. Southerners are known for their hospitality, and Mobile's residents are no exception.
So, whether you're captivated by history, cuisine, or simply a friendly atmosphere, Mobile welcomes you with open arms. Pack your bags and prepare to be enchanted by the unique charm of this Southern gem!
Places to Stay in Mobile…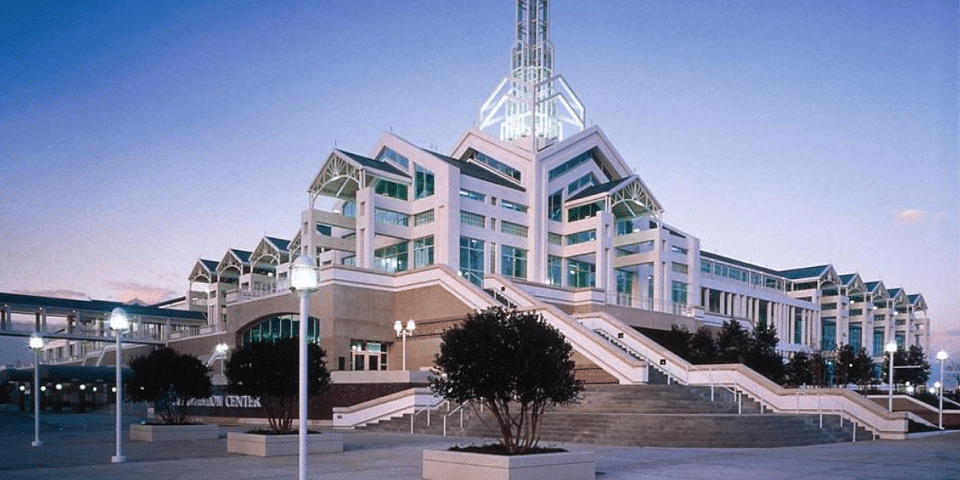 If you're planning a visit to the vibrant city of Mobile, Alabama, one of the key decisions you'll need to make is where to stay. Mobile offers a range of accommodations to suit every traveler's preferences and budget. Here are some great options:
Historic Downtown Hotels:
The Battle House Renaissance Mobile Hotel & Spa: This elegant historic hotel offers luxury rooms and top-notch amenities. It's conveniently located in the heart of downtown, making it easy to explore the city's historic sites and restaurants.
The Admiral Hotel Mobile, Curio Collection by Hilton: Another downtown gem, this hotel combines modern comfort with historic charm. Enjoy stunning views of Mobile Bay from the rooftop bar.
Boutique Inns and Bed & Breakfasts:
Fort Conde Inn: This charming inn is nestled within walking distance of downtown attractions. It features individually decorated rooms and a delicious breakfast served daily.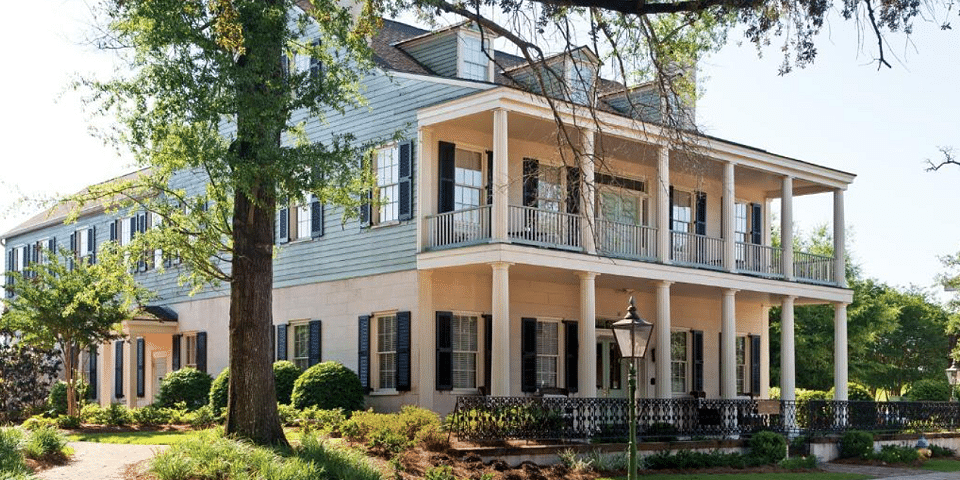 Budget-Friendly Options:
Hampton Inn & Suites Mobile-Downtown: For travelers seeking affordability without sacrificing quality, this Hampton Inn offers comfortable rooms and a complimentary breakfast. It's also close to downtown attractions.
La Quinta Inn & Suites by Wyndham Mobile: A budget-friendly option with clean rooms and a convenient location, making it suitable for families and business travelers.
Extended Stay Suites:
TownePlace Suites by Marriott Mobile: Ideal for longer stays, these suites provide fully equipped kitchens and a homey atmosphere.
Residence Inn by Marriott Mobile: Another excellent choice for extended stays, offering spacious suites with separate living areas.
Whether you're looking for historic charm, modern luxury, or budget-friendly accommodations, Mobile has a variety of places to stay that will make your visit comfortable and memorable. No matter where you choose to stay, you'll find that Mobile's southern hospitality extends to its lodging options as well.
Places to Eat in Mobile…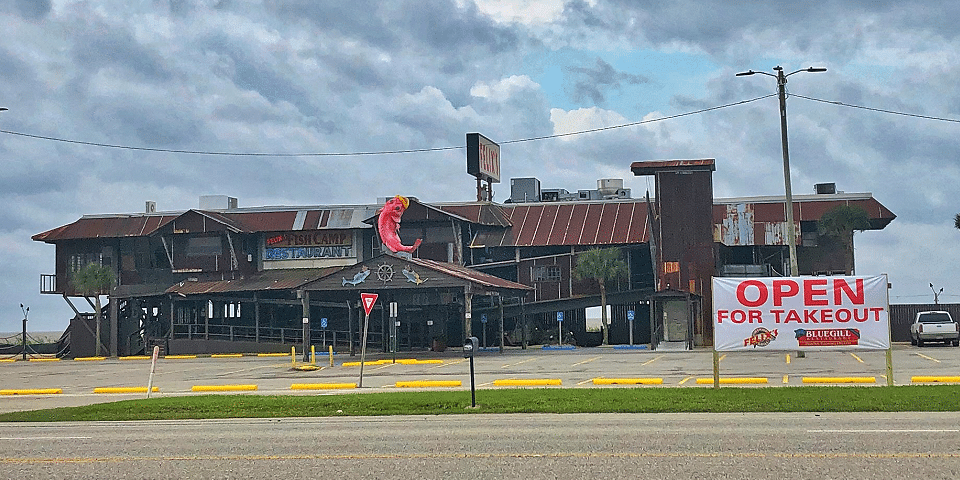 Mobile, Alabama, is a hidden culinary gem along the Gulf Coast, boasting a vibrant food scene that's as diverse as it is delicious. If you're planning a visit to the Port City, here are ten must-visit restaurants that will satisfy your taste buds and leave you craving for more.
Wintzell's Oyster House: A local institution since 1938, Wintzell's is famous for its oysters, served in various mouthwatering preparations. Don't miss the lively atmosphere and fresh seafood.
Felix's Fish Camp: Overlooking Mobile Bay, Felix's offers stunning views along with delectable dishes such as crab claws and blackened redfish.
The Noble South: Known for its commitment to using locally-sourced ingredients, The Noble South offers modern Southern cuisine with a twist. Try the duck and waffles for a unique treat.
Dumbwaiter Restaurant: A charming spot in a historic building, Dumbwaiter serves up Southern-inspired dishes with an emphasis on fresh, seasonal ingredients.
Osman's Restaurant: For Mediterranean flavors, Osman's is a go-to spot, serving dishes like shawarma, kebabs, and creamy hummus.
The Blind Mule: Known for its gourmet sandwiches and craft beer selection, The Blind Mule is a favorite among locals and visitors alike.
Dew Drop Inn: A beloved neighborhood joint, Dew Drop Inn is famous for its mouthwatering burgers and friendly atmosphere.
Whether you're a seafood lover, a fan of Southern comfort food, or craving international flavors, Mobile's culinary scene has something for everyone. These ten restaurants represent the diverse and delicious offerings that make Mobile a food lover's paradise. Bon appétit!
Places to Visit in Mobile…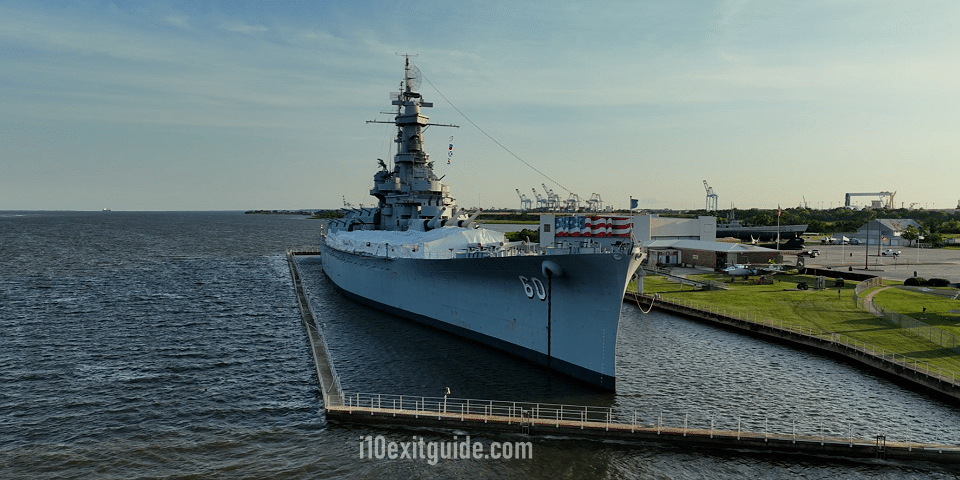 If you're a tourist looking for a captivating and culturally rich destination, Mobile, Alabama, is a hidden gem that deserves a spot on your travel itinerary. Nestled along the Gulf Coast, this historic city offers a delightful blend of history, culture, and natural beauty. Here are some must-visit places to explore during your visit:
Begin your journey in Mobile's historic downtown. Stroll through its charming streets lined with well-preserved 19th-century architecture. Don't miss Bienville Square, a lovely park in the heart of the city.
USS Alabama Battleship Memorial Park
Step aboard the USS Alabama battleship and the submarine USS Drum for a fascinating glimpse into naval history. This park also features aircraft, tanks, and memorials honoring veterans.
Art enthusiasts will appreciate the Mobile Museum of Art, which houses an impressive collection spanning various periods and cultures. The beautiful outdoor sculpture garden is a tranquil spot for reflection.
Explore Mobile's Mardi Gras Heritage
Mobile is the birthplace of Mardi Gras in the United States. Visit the Mobile Carnival Museum to learn about the city's unique Mardi Gras traditions and see stunning costumes and floats.
Experience the natural beauty of Mobile at Bellingrath Gardens. Explore the lush gardens, admire vibrant flowers, and tour the historic Bellingrath Home, a Southern mansion filled with antiques and art.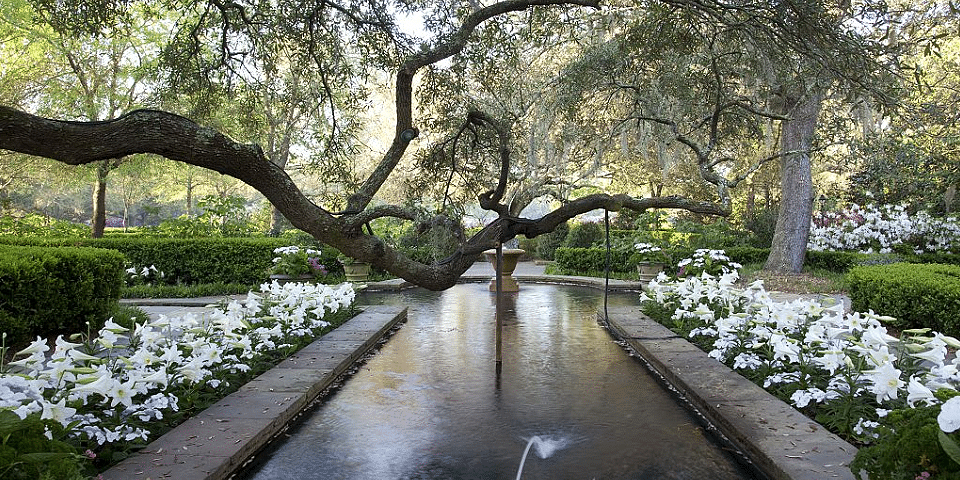 Gulf Coast Beaches
Just a short drive from Mobile, you'll find Gulf Shores and Orange Beach, offering pristine white sand beaches and plenty of water activities.
Historic Forts
Discover the history of the region by visiting historic forts like Colonial Fort Conde and Fort Morgan, which played significant roles in American history.
Mobile Bay
Take a scenic drive along Mobile Bay to enjoy breathtaking views of the water, wildlife, and the iconic Mobile Bay Lighthouse.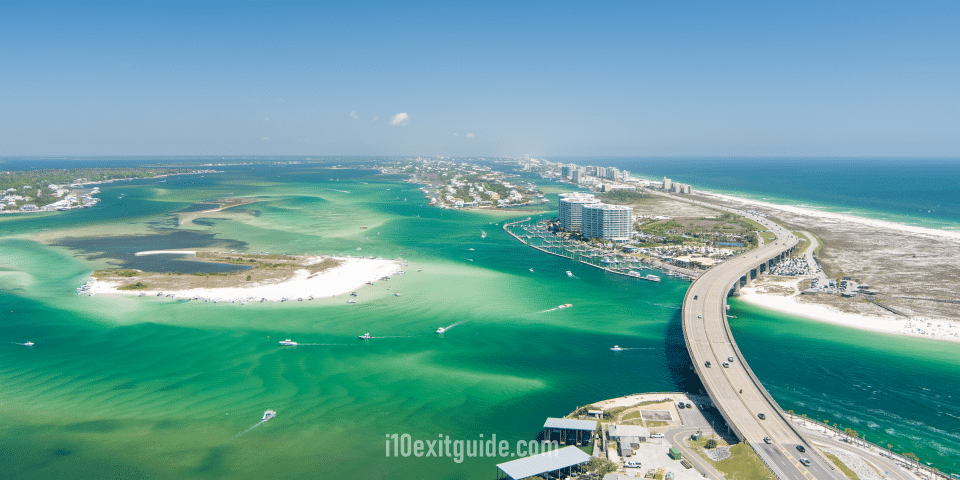 Mobile offers a wealth of attractions and experiences that will leave you enchanted. From its historic treasures to its natural beauty, this city is a destination that promises a memorable and enriching travel experience.
Getting Around Mobile…
When visiting the charming city of Mobile, Alabama, having the freedom and flexibility to explore at your own pace is a must. Renting a car and driving through the city is an excellent way to discover all that Mobile has to offer. Here's everything you need to know about getting around by car in Mobile.
Rental Cars: Mobile Regional Airport and various rental agencies in the city offer a wide range of rental car options. Whether you prefer a compact car for city driving or a spacious SUV for longer journeys, you'll find a vehicle to suit your needs.
Road Infrastructure: Mobile boasts well-maintained roads and highways, making it easy to navigate. The city's grid layout and clear signage contribute to a stress-free driving experience.
Parking: Mobile offers numerous parking options, including street parking, metered parking, and parking garages. In downtown Mobile, you'll find plenty of parking facilities to explore the historic district.
Traffic and Peak Hours: While Mobile generally has moderate traffic, it's wise to avoid the morning and afternoon rush hours, typically between 7:00 AM to 9:00 AM and 4:00 PM to 6:00 PM. Planning your day around these times can help you avoid congestion.
Mobile's Attractions: Having a car allows you to easily visit popular attractions like the USS Alabama Battleship Memorial Park, Bellingrath Gardens, and the nearby Gulf Coast beaches. You can explore the rich history of Mobile and its surroundings without relying on public transportation.
GPS and Navigation Apps: Consider using GPS or navigation apps to help you find your way around the city. Mobile-friendly apps like Google Maps and Waze can provide real-time traffic updates and directions.
Safety: As with any city, exercise caution and follow traffic rules while driving in Mobile. Seat belts are mandatory, and mobile phone use while driving is restricted.
Renting a car in Mobile opens up a world of possibilities for your trip. With a vehicle at your disposal, you can experience the city's vibrant culture, rich history, and stunning natural beauty on your terms. So, buckle up, hit the road, and get ready to explore Mobile and its surroundings at your own pace.
---
The I-10 Exit Guide is the Internet's largest and most complete website dedicated to Interstate 10 travelers. Find detailed exit service listings… lodging, camping, food, gas and more for every exit from California to Florida!
On the road? Why not take us with you. The I-10 Exit Guide is mobile-friendly and totally FREE. No App Required.
Traveling another route? Visit our growing family of exit guides:  I-4 Exit Guide, I-5 Exit Guide, I-10 Exit Guide, I-75 Exit Guide, I-80 Exit Guide and I-95 Exit Guide. Detailed exit service listings… discount lodging, camping, food, gas and more for every exit along the way!