New Mexico: I-10 Interchanges Near Completion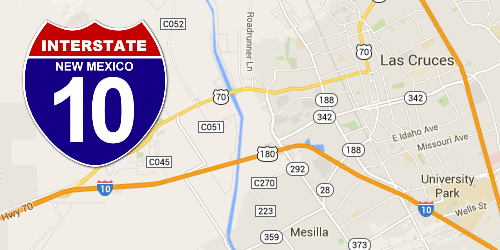 The Mesquite and Vado interchanges along New Mexico's Interstate 10 (I-10) are undergoing a one-year upgrade via a $9.2 million contract awarded El Terrero Construction LLC by the New Mexico Department of Transportation (NMDOT). The much needed work began in February 2014 and should be completed by the end of April 2015.
"This project has been challenging due to the high volumes of traffic between Las Cruces and Texas," said Benito Trevino, the project manager of the NMDOT project, "as it serves as an access point for residents and business for Mesquite, Vado, Anthony and Chaparral. The crews have installed additional signage in order to alert motorists of the work zone since we understand safety is a priority for everyone. Therefore, I am confident that the bridge and roadway enhancements conducted for provide a safe roadway for many years to come as growth continues to stream down this corridor."
Share this article:
The post New Mexico: I-10 Interchanges Near Completion appeared first on 511enews.com.