Gas Prices Begin Their Spring Surge Early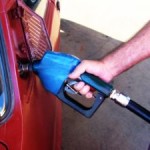 Gasoline prices across the country are beginning to rise as the annual spring surge approaches.
The average retail price in the US rose about 13 cents over the past two weeks to $3.42 per gallon, and it is expected to set a new records for this time of year. These estimates are based on the rising crude oil prices, slowing refinery production and low gasoline inventories, particularly on the east coast.
The current rise in gasoline prices is coming a little early this year. Anticipation of a stronger worldwide economy pushed the US stock market to a five-year high in January and as a result sent crude oil prices up. With a stronger economy, the demand for crude oil increases and the rise in crude reflects that expectation.
The price of crude oil has risen 14 percent since mid-December, but gasoline wholesale prices are rising even faster. The increase in wholesale prices across the US varies quite a bit with California showing the biggest increase. Residents of that state will most likely see $4 a gallon within the next few weeks.